ITBW COLLEGE OF IT CAMPUS-1 ADDRESS & CONTACTS
HOUSE NO. K-135 MAIN ROAD SEC-16 NEAR GHOUSIA CHOCK GULSHAN-E-BEHAR ORANGI TOWN KARACHI.Cell: 021-36690208, 0345-2562803, 0344-0802032, info@itbw.com.pk, itbw.collegeofit@gmail.com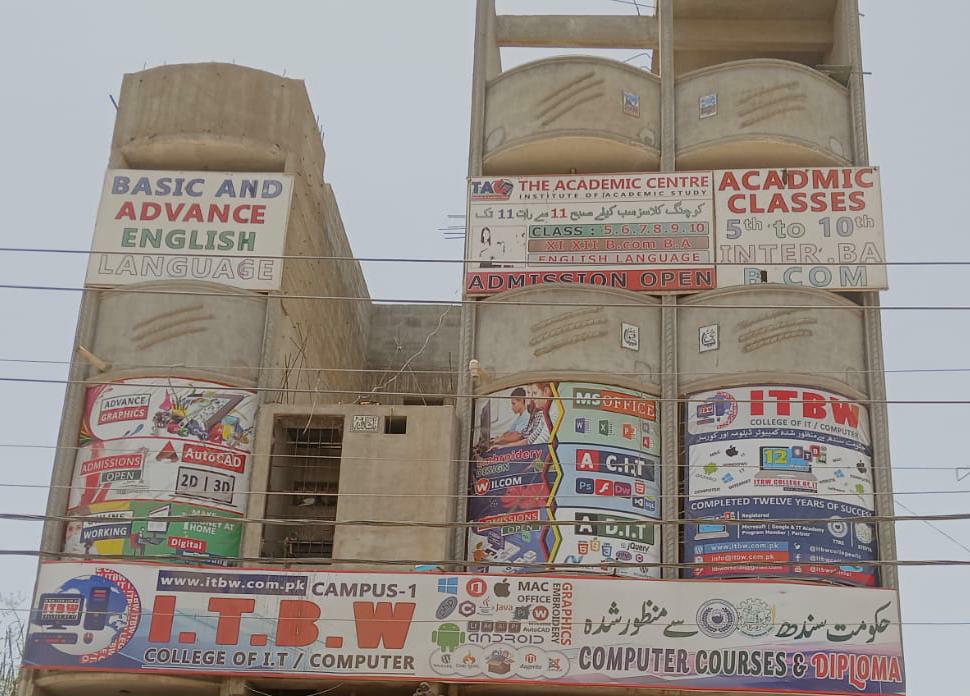 ITBW CAMPUS-1 (GULSHAN E BEHAR)
ITBW COLLEGE OF IT CAMPUS-2 ADDRESS & CONTACTS
HOUSE NO. 15 MAIN ROAD SEC-15/A NEAR BANGLA BAZAR ORANGI TOWN KARACHI. Cell: 021-36690208, 0345-2562803, 0344-0802032, info@itbw.com.pk, itbw.collegeofit@gmail.com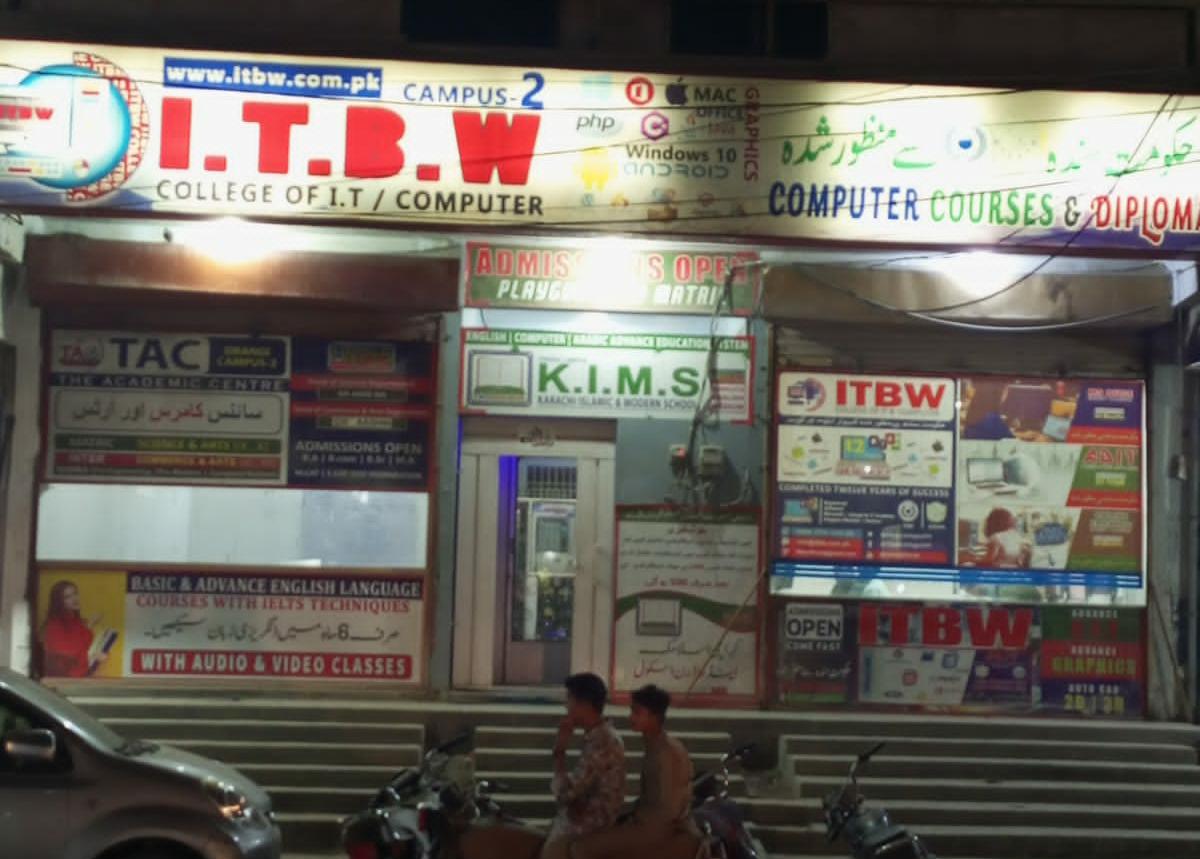 ITBW CAMPUS-2 (15 NO. BANGLA BAZAR)
ITBW COLLEGE OF IT CAMPUS-3 ADDRESS & CONTACTS
HOUSE NO. 409 D BLOCK MAIN LINK ROAD OF 11 1/2 IQBAL MARKET ORANGI TOWN KARACHI. Cell: 021-36690208, 0345-2562803, 0344-0802032, info@itbw.com.pk, itbw.collegeofit@gmail.com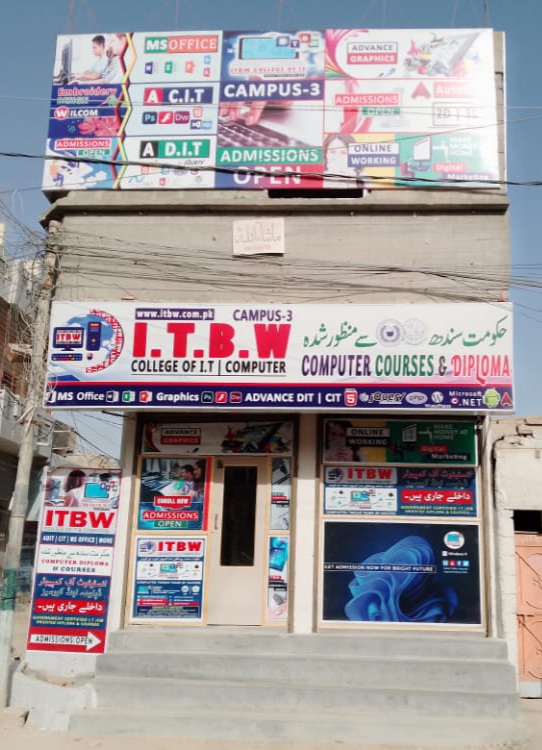 ITBW CAMPUS-3 (D BLOCK 11 1/2)
I.T.B.W COLLEGE OF IT
INFORMATION TECHNOLOGY & BUSINESS WORLD
Registered & Affiliated to Internationally Reliable Company and Board Like.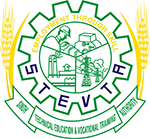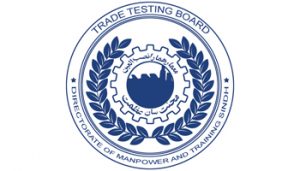 In the current world, it's almost impossible to imagine that someone can live  without computers. Computers have become an electronic device of almost every day use for individuals of every age. They are essential in almost all the business dealings that are made nowadays. The most that any industry has gained from the discovery of the computers is the business industry because of its nature. Computers have gained significance as they have improved the efficiency and productivity of work done. Large amounts of information in industrial and business sectors as well as in the personal lives are stored on computers.
ABOUT ITBW COLLEGE OF IT
ITBW COLLEGE OF IT is one of the most prestigious computer education institute in Karachi that supports the educational and career progression needs of more than 500 students every year. The Institute aspires to be a center of excellence in Computer Sciences and technology, which acts as an effective agent of change and a model for others to emulate. The institute has been Aspiring and experienced IT Professional since 1991. We offer a wide range of Short-term and Long-term customized Training Courses suitable for small, medium and large-sized organizations. The courses start from basic Computer Literacy to Advanced Levels in Programming, Networking, Hardware, Multimedia resources and its applications. Well Equipped with computer labs that are also available to the students for drop-in use when classes are not in session.
OUR VISION
With its focus on student success "I.T.B.W COLLEGE OF I.T & COMPTER TECHNOLOGY" prides itself on its high quality offered programs being a trademark for more than two decades, offering a variety of courses preparing students for advanced studies and challenging positions in the government and business industry. The Institute aspires for the leadership role in pursuit of excellence in Programming, Networking, Hardware, Multimedia resources and its applications.
OUR MISSION
ITBW COLLEGE OF IT provides excellent teaching in a broad range of outstanding accredited programs. Continually improving the quality of campus life for all members of the institute, providing personal and career growth opportunities for both students and members of the faculty and staff. Securing and maintaining professional acceleration for all appropriate programs. Supports faculty members who are effective teacher committed to a student-centered stimulating learning and research environment. Engages students in applied projects, innovative design and computing solution to real industry question. Provides there physical space and modern facilities that benefits a premier technology institute.
CAREER OPPORTUNITIES
For nearly 2 decades ITBW COLLEGE OF IT has been dedicated to redefining higher education and empowering our students with the skill they need to excel in the classroom and throughout their professional career keeping a job oriented approach. Seeking to equip our students with essential management competencies, coupled with an appreciation of professional accountability and social responsibility, the institute has developed programs that prepares professionals for meaningful careers.
KNOW YOUR STRENGTHS
What are you good at? What do you enjoy? Understanding who you are and what you excel at is the first step towards discovering what you want to do in your future. Use the following to help you asses your personality type, interest and values related to career opportunities.
FAULTY
"Innovation in Teaching" is highly consider at ITBW COLLEGE OF IT. We share Industry relevant Experiences both within and beyond the classes taught by our Expert Faculty Members & IT Professionals who are Internationally Certified furthermore we strive to attract faculty of outstanding talent and ability to provide the students a supporting and enabling environment. They transform beginners into Professionals who distinguish themselves by their professional competence, humanistic outlook and ethical rectitude. By polishing their skills, abilities to enable them to explore the exciting world of application development in Desktop, Web, Enterprise & Mobile Application.
ITBW COLLEGE OF IT Registered with Government of sindh is one of the Best Computer Institute this Institute Offering All Types of Professional Computer Courses If You Want To Get Admission in any Advance Computer Course Just Come to the ITBW COLLEGE OF IT Select Your Course Follow all Instruction & Get Admission Now.
Subscribe our YOUTUBE Channel Like our FACEBOOK Page & Follow us on Twitter For Online Videos Tutorials Admissions Update and News Updates Follow link for Subscribe | Like | Follow.
Subscribe Channel
Like Page
Follow Us